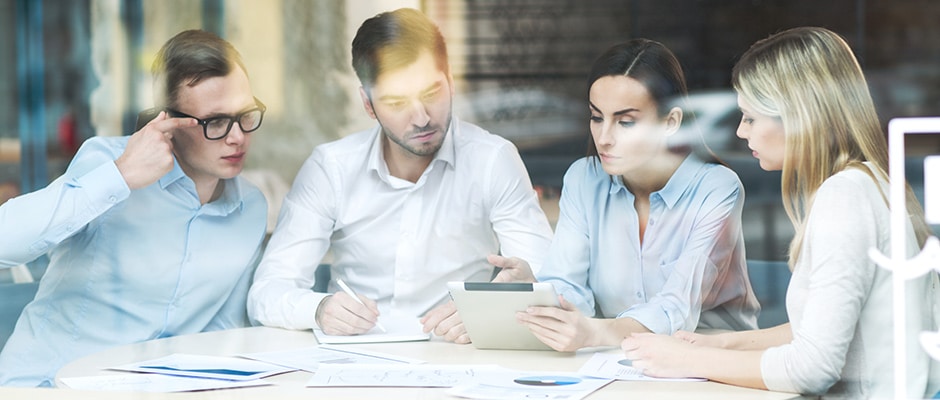 These child support examples show, for each given case, calculated support and/or other financial measures. The examples were developed to complement our reform proposals and critique of the current system (A Fairer, Better System). To generate your own examples or for updated estimates, you can use our calculator.
The examples demonstrate how new child support models could be used to fix the following flaws with the current scheme.
A parent on a lower income is give excessive credit for care costs.
Support is taken away from the main carer as their income increases.
The main carer can be required to maintain the other parent.
Effective marginal tax rates are excessively high.
Support amounts don't align with the division of care time.
Support amounts per night of extra care can be ridiculously high.
Time share = proposed new formula I
Hybrid = proposed new formula II
Income share = current formula / system
Note: These examples were generated using rate settings of 15.4% and 7.4% for the new formula. Our proposed rates have since been revised to 15% and 5%.
Carer: $30k, 10/14 nights
Payer: $75k, 4/14 nights
Child age: 6
Time share | Hybrid | Income share
Carer cost/night... $18 | $18 | $26
Payer cost/night... $32 | $32 | $26
New models allow for different spending rates based on income
Carer: $75k, 10/14 nights
Payer: $75k, 4/14 nights
Child age: 6
Time share | Hybrid | Income share
Carer cost/night... $32 | $32 | $42
Payer cost/night... $32 | $32 | $42
New models avoid cost inflation from adding incomes
Carer: $30k, 10/14 nights
Payer: $150k, 4/14 nights
Child age: 6
Time share | Hybrid | Income share
Carer cost/night... $23 | $33 | $47
Payer cost/night... $46 | $46 | $47
New models' costs more realistic for low-income carers
Carer: $30k, 10 nights (+3)
Payer: $75k, 4 nights (-3)
Child ages: 10, 14
Time share | Hybrid | Income share
Nightly...  $52.21 | $52.21 | $124.81
Annual...  $4,084 | $4,084 | $9,762
Support too high for low-income carer under income sharing
Carer: $75k, 10 nights (+3)
Payer: $75k, 4 nights (-3)
Child ages: 10, 14
Time share | Hybrid | Income share
Nightly...  $52.21 | $52.21 | $84.96
Annual...  $4,084 | $4,084 | $6,645
Support cut for middle-income carer under income sharing
Carer: $120k, 10 nights (+3)
Payer: $75k, 4 nights (-3)
Child ages: 10, 14
Time share | Hybrid | Income share
Nightly...  $52.21 | $52.21 | $47.65
Annual...  $4,084 | $4,084 | $3,727
Support cut again for high-income carer under income sharing
Carer: $120k, 9 nights (+2)
Payer: $50k, 5 nights (-2)
Child ages: 10, 14
Time share | Hybrid | Income share
Nightly...  $34.81 | n/a | n/a
Annual...  $1,815 | -$94 | -$1,475
Dominant carer pays support under income sharing
Carer: $120k, 8 nights (+1)
Payer: $50k, 6 nights (-1)
Child ages: 10, 14
Time share | Hybrid | Income share
Nightly...  $34.81 | n/a | n/a
Annual...  $908 | -$1,384 | -$5,902
Main carer pays heavy support under income sharing
Carer1: $120k, 7 nights
Carer2: $50k, 7 nights
Child ages: 10, 14
Time share | Hybrid | Income share
Nightly...  n/a
Annual...  $0 | -$2,673 | -$8,558
Equal carer pays heavy support under income sharing
Carer: $60k, 10 nights (+3)
Payer: $30k, 4 nights (-3)
Child ages: 10, 12, 14
Time share | Hybrid | Income share
Nightly...  $23.42 | $23.42 | $53.32
Annual...  $1,832 | $1,832 | $4,170
...+ tax  $4,229 | $4,229 | $6,567
EMTRs... n/a
Little support due to low income
Carer: $60k, 10 nights (+3)
Payer: $75k, 4 nights (-3)
Child ages: 10, 12, 14
Time share | Hybrid | Income share
Nightly...  $58.54 | $58.54 | $112
Annual...  $4,579 | $4,579 | $8,796
...+ tax  $22,001 | $22,001 | $26,218
EMTRs... 39% | 39% | 44%
New models keep EMTR down
Carer: $60k, 10 nights (+3)
Payer: $120k, 4 nights (-3)
Child ages: 10, 12, 14
Time share | Hybrid | Income share
Nightly...  $74.96 | $102 | $233
Annual...  $5,863 | $8,000 | $18,252
...+ tax  $40,295 | $42,432 | $52,684
EMTRs... 41% | 45% | 59%
New models keep EMTR <50%
Carer: $75k, 9 nights (+2)
Payer: $75k, 5 nights (-2)
Child ages: 10, 14
Time share | Hybrid | Income share
Nightly...  $52.21 | $52.21 | $118
Annual...  $2,722 | $2,722 | $6,133
New models produce sensible nightly support rate
Carer: $75k, 12 nights (+5)
Payer: $75k, 2 nights (-5)
Child ages: 10, 14
Time share | Hybrid | Income share
Nightly...  $52.21 | $52.21 | $50.98
Annual...  $6,806 | $6,806 | $6,645
Similar support levels under all 3 models
Carer: $75k, 14 nights (+7)
Payer: $75k, 0 nights (-7)
Child ages: 10, 14
Time share | Hybrid | Income share
Nightly...  $52.21 | $52.21 | $70.02
Annual...  $9,528 | $9,528 | $12,778
New models maintain consistent nightly rate
Carer: $50k, 11 nights (+4)
Payer: $75k, 3 nights (-4)
Child ages: 10, 14
Time share | Hybrid | Income share
Nightly  $52.21 | $52.21 | $80.27
Annual  $5,445 | $5,445 | $8,371
New models produce sensible nightly support rate
Carer: $50k, 11 nights (+4)
Payer: $120k, 3 nights (-4)
Child ages: 10, 14
Time share | Hybrid | Income share
Nightly...  $66.86 | $92.49 | $156
Annual...  $6,972 | $9,645 | $16,230
Hybrid model gives boost to low-income carer
6C. VERY HIGH-INCOME PAYER
Carer: $50k, 11 nights (+4)
Payer: $150k, 3 nights (-4)
Child ages: 10, 14
Time share | Hybrid | Income share
Nightly...  $76.62 | $107 | $195
Annual...  $7,991 | $11,167 | $20,331
New models sensibly contain support